We recently found out that one Philippine company will be joining the Web Summit as an exhibitor out of the hundreds of leading startups and technology companies all over the world.
Lets help Raffy Pekson get the chance to Present to all the attendees about GOAUTODIAL!
Please lick the link and like the facebook icon.
http://www.websummit.net/competitions/peoples-stage/entries.html#4-574
Developing a Cloud Based Contact Center Platform for the Small Business Owner
Rafael Pekson II, Vice-President for Sales and Marketing
GoAutoDial Inc.'s roots started in the open source telephony application software category specifically designed for contact centers. Early last year, it launched its cloud based version while continuing to use the philosophy of open source via free access to its web application. It removed all upfront cost barriers so that small businesses can afford a telephony application large contact centers use. All these while keeping its operating costs to a minimum. What resulted was the implementation of three country-specific, cloud-hosted data centers, with three more in development.
Where is the Web Summit?
The Summit is held in the Royal Dublin Society (RDS), Ballsbridge, Dublin 4, Ireland.
What dates are the Web Summit?
The Web Summit is held on the 30th and 31st of October 2013.
The Summit is a global gathering of the world's leading thinkers and doers in technology. It's not just a gathering of the planet's leading startups and technology companies, but of businesses, large and small, who are being impacted by new technologies. This year over 7,000 attendees will make the trip from all corners of the globe to hear from over 300 speakers across dozens of stages, workshops and roundtables catered to every sector.
Here are some of the speakers that will be at the Web Summit 2013.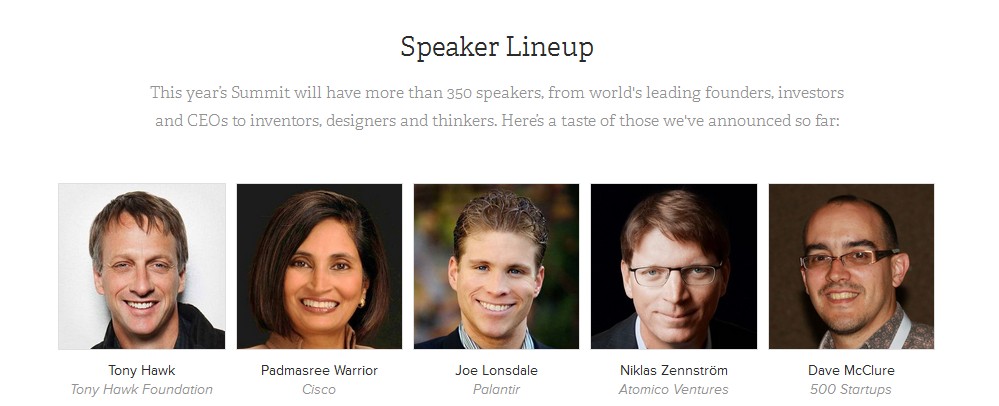 Dont forget to drop by their both and learn more about how Goautodial can help you with your Telephony needs.
Want to find out more about the websummit?
http://www.websummit.net/index.html
Viewed 16968 times by 3370 viewers